Our diesel consumption has been declining for 4 years, dropping from 5 million liters in 2017 to 3.4m in 2020
In Paris and Strasbourg, 10 of our vehicles run on electricity, with 8 more to join this fleet in 2021
Our new National Re-Distribution Center (NRDC) in Baule, Loiret, won received the 2017 "Industry of the Future"certification
Thanks to our Green Six Sigma projects, more than 1,000 trees have already been planted in 2020
232,000 Kilowatt-hours (kWh) of the energy we consumed in 2020 was produced by self-managed, renewable energy sources
Our vision of Corporate Social Responsibility
Since 2014, we've been part of the McKesson Europe group, a commercially highly successful leader in the healthcare sector serving 13 European countries
We express our social and environmental responsibility through a commitment to promote access to healthcare for the population. We also fully commit to our customers, while reducing our carbon footprint and helping to preserve the environment.
It's critical that we respond to the social and environmental challenges of our time to secure the future of the planet!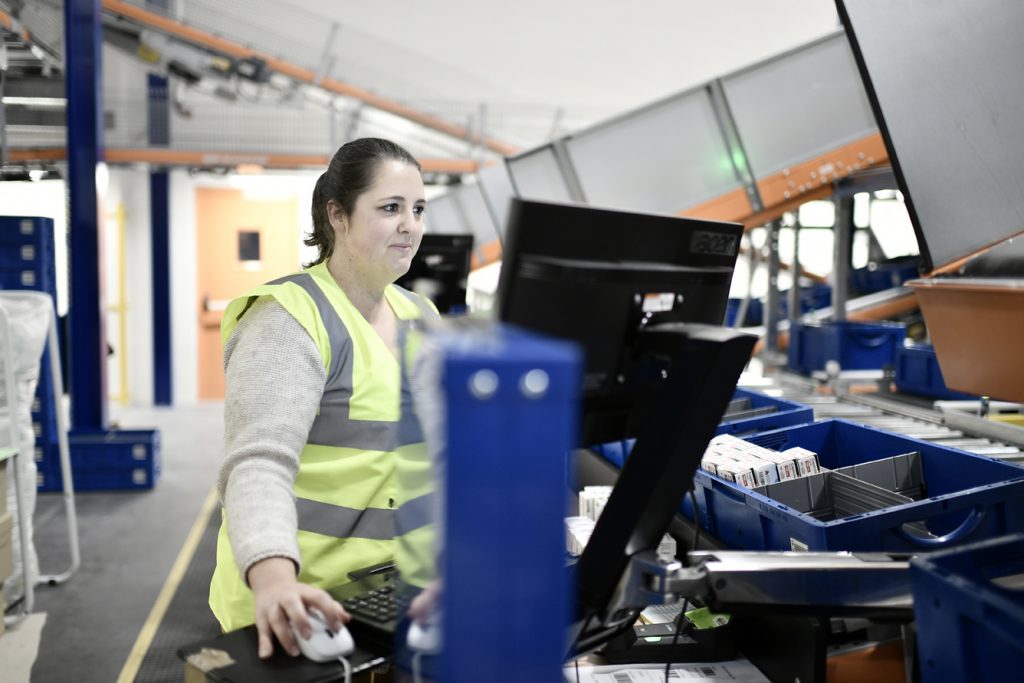 Our sustainable development model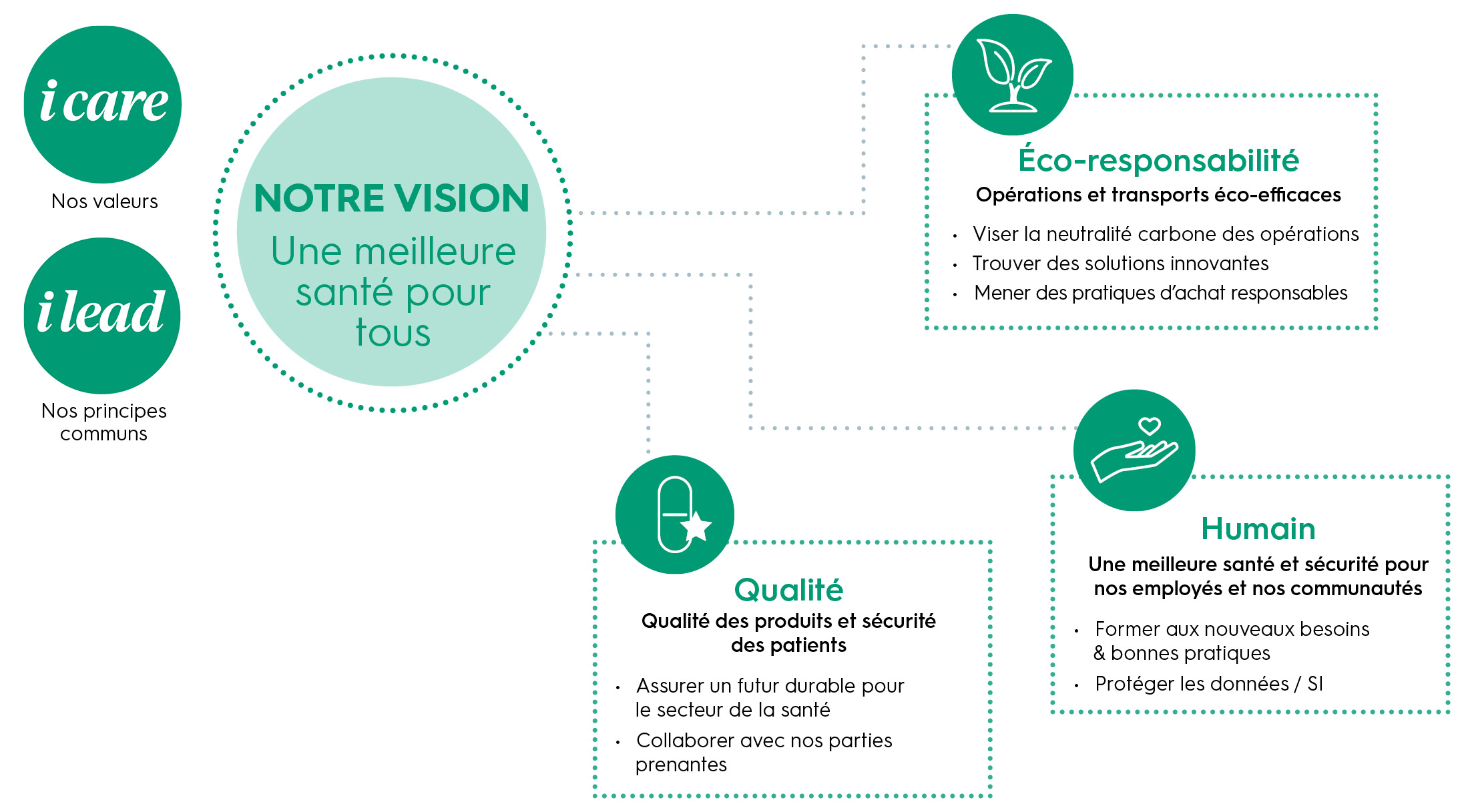 Environmental responsibility is everyone's responsibility
To reduce the impact of its operations on the climate and the environment, McKesson Europe launched a 2020 plan to reduce its CO2 emissions by 2030.
To meet this goal, we have started to transition to clean energies: our delivery vans with internal combustion engines (ICE) are gradually being replaced by 100% electric models. We also train our delivery drivers to adopt environmentally friendly driving skills.
Running energy efficient buildings is an important factor for OCP and we take action to reduce the energy consumption across our sites, by involving the relevant parties (social responsibility representatives, operations managers, business development managers, maintenance managers, etc.).
OCP carries out audits of existing energy saving measures and identifies opportunities to highlight how to further reduce energy consumption in the future.
We are also developing "Green Six Sigma": this version of "Lean Six Sigma" identifies the problems that lead to waste generation and can help to maximize efficiency through continuous processs improvement and equipment updating. Therefore, we encourage our employees to continuously develop projects to limit our losses (breakdowns, expiries, etc.), reduce our use of materials (paper, plastic, cardboard, etc.) and energy use (water, petrol, electricity, etc.).
On the way to being carbon neutral!
Guaranteeing product quality and patient safety
Sustainable quality and supply chain management mean better long-term quality in healthcare services.
Quality is linked to our entire process chain. We accept no compromises! The safety and well-being of our customers are our top priorities.
To ensure the sustainability of the health sector and to counteract disruptions in supply, we've developed a unique European logistics platform, located in Baule (Loiret region) and synchronized every day to the needs of the entire country. This new distribution model improves our listed product availability by 2%. It simplifies delivery to single locations and we've also expanded our offerings, with good product reserves and a broad product collection.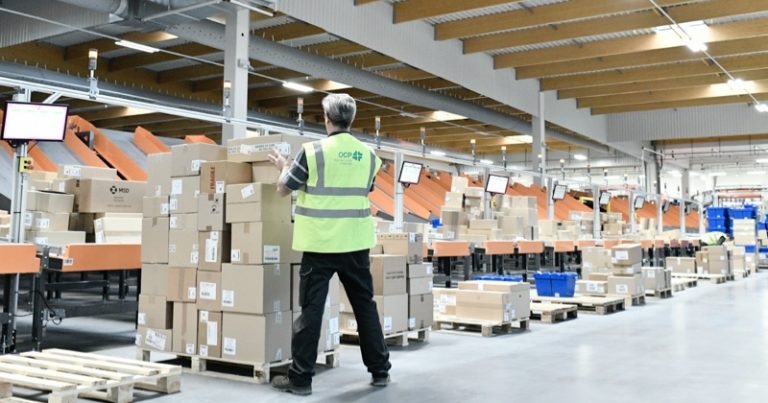 Better health for everyone
Every year since 2017, OCP has taken part in "McKesson Corporate Impact Champions" (formerly known as "McKesson Community Heroes"), McKesson Group's volunteer program, which recognizes employees who are committed to serving others in their spare time.
We award three prizes (donations to a charitable association), which reward volunteer work in one of these three categories:
Better patient health,
Environmental protection,
Better social integration.
In 2020, Coralie, an order processor at OCP Bordeaux, won an award for her work with the 'Little Butter Hearts' NGO (association Petit Cœur de Beurre), which campaigns to improve the quality of life for people with congenital heart disease, as well as helping their families.
Nos rapports de développement durable