Our experts are here to help you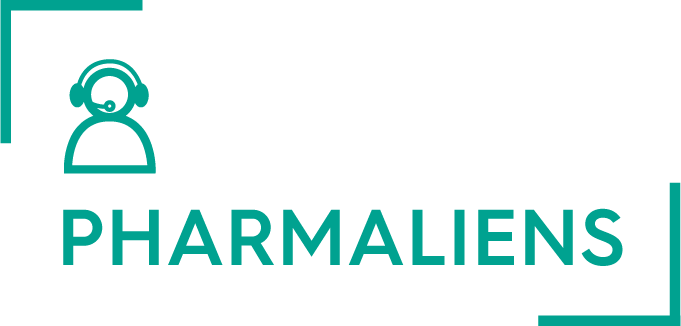 At OCP, customer relations are our priority. To support pharmacies on a daily basis by responding quickly and effectively to your requests, we provide a PharmaConnect call center. You can call us on a daily basis.
We have 100 advisers who specialize in pharmaceutical information (known as "Pharmaliens"). These teams are set up in the seven regional OCP centers: Paris, Marseille, Lille, Lyon, Bordeaux, Nantes and Metz-Nancy-Lorraine. Metz-Nancy-Lorraine is reserved for ETRADI customers, members of the OCP Group of pharmacy networks and to the OCP Hospital branch.
Every pharmacy contact center is supervised by a managing pharmacist.
90% of calls answered for our preferential customers*
graduates who act as ambassadors for promoting medicines
93% customer satisfaction with our call center service and the quality of the product information provided by the PharmaConnect center **
The route our customers take:
Independent Pharmacies and Pharmacies that belong to a network
Contact us on: 0892 222 223

€0.40/min Monday to Friday 9 a.m. to 12:30 p.m. and 2 p.m. to 7:30 p.m. Saturdays, 9 a.m. to 12:30 p.m.
Expertise - OCP Training / DPC OCP F
Contact us on: 0892 300 000

€0.40 /min from Monday to Friday: 9:30 a.m-11:30 a.m and 2:00 p.m.-5:00 p.m.
Hospital Pharmacies - OCP H
Contact us on
0892 304 304

Monday to Friday from 9:00 a.m. to 1:00 p.m. and 2:00 p.m. to 5:00 p.m.
Technical support
Telephone support: 0825 30 30 25

€0.18/min from Monday to Friday from 9 a.m. to 1 p.m. and from 2:30 p.m. to 7 p.m.
Since June 2019 we've started pooling incoming calls for better call managementand and to improve our quality of service. Therefore, the waiting time and response rate in our call centers is continuously improving.
We have an average wait time of 61 seconds and a 90% response rate for OCP regular customers*
If you're an independent pharmacist or a member of an OCP Group pharmacy network, you only need to dial the same telephone number! Thanks to our automated call system, you'll be put through to the right department to handle your request. OCP Hospital customers have a dedicated telephone number.
More than one in every two calls is about product availability.
Distance learning and pharmacy marketing
The Pharmaliens in our call centers are responsive and attentive to your needs. Also, they're trained to promote health products from partner laboratories and OCP services. 19 Pharmaliens are graduates and "medical visitors". The have ambassador status to promote medicines and can carry out remote telephone campaigns offering promotional information. This means they can offer distance training for pharmacies on drugs.
Besoin d'un coup de pouce sur Link ? Nos Pharmaliens peuvent également vous former à l'utilisation de Link ! 
Call pooling offers a better response
Even though most calls are requests for information, complaints are also part of the daily life of every call center. We prioritize the quality of our customer relationships, and will handle your complaint with sensitivity and maximum efficiency. Each complaint is assigned a ticket, which is stored on a database and grouped by pharmacy. This means our teams can gather as much information as possible to resolve issues and see the priority level of your request. In your pharmacy portal, you can now monitor the status of your ticket in real time.
OCP met à votre disposition un espace personnalisé pour faciliter vos démarches, vos réclamations et répondre à vos besoins d'informations
+ SIMPLE, + RAPIDE, GAGNEZ DU TEMPS !
Déposez vos demandes et vos réclamations en quelques clics.
Vos demandes sont traitées plus rapidement.
Consultez à chaque instant l'état d'avancement de vos demandes.
Toutes vos données sont sécurisées conformément au RGPD.
Disponible 24h/24, votre nouvel espace client "Mon Compte OCP" est accessible très facilement depuis Link et vos autres portails OCP.  
* In 2019
** Satisfaction monitoring carried out by Harris Interactive for OCP – February 2020 – 3,060 respondents