OCP supports you when turning your pharmacy into a digital business by offering you a range of e-services to meet your management needs.
Ensure the best organization for your pharmacy, and quickly find out about:
We provide totally safe electronic storage to store all your invoices, credit notes and statements in real time.
You'll never need to ask for copies as we store these important documents for 10 years!
You can monitor your purchases using a summary table with secure access, updated every two days
We offer three management services within a digital pack: These provide a summary of your drug purchases, monitoring special product margins as well as the status of your offers.
Our digital solution for simplified online purchasing and modern management, spearheading solutions for your pharmacy.
Nos FormationS
E-Learning
We run our e-learning training in partnership with Ma Formation Officinale and our Visio-training.
Notre Service client en ligne
Use My OCP account to simplify and unify your procedures, meeting your information needs.
Our social networks for pharmacists are here to keep you up to date with our news: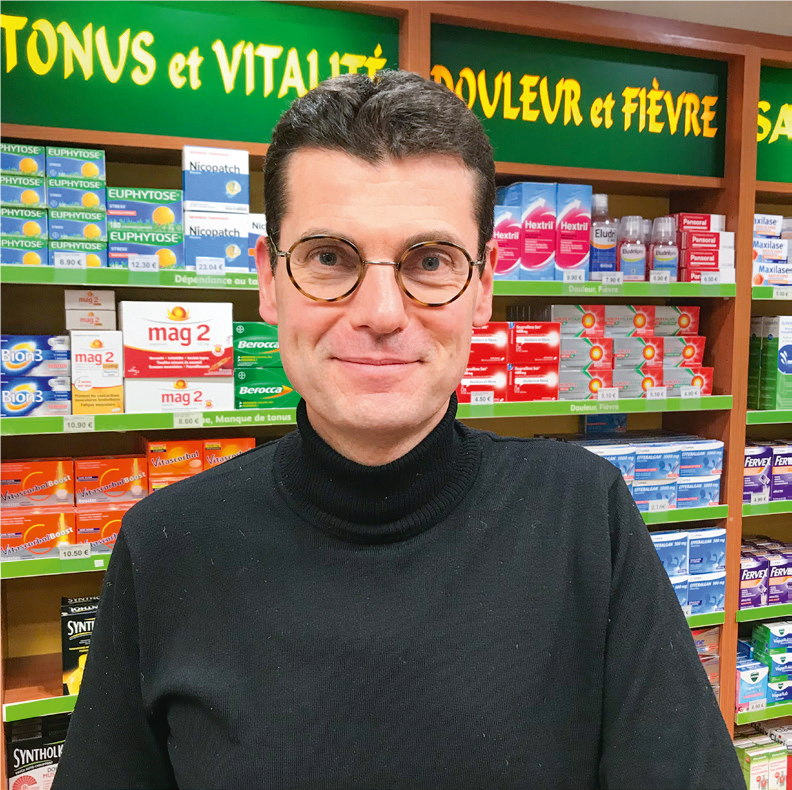 Getting rid of paper copies is not only practical but also beneficial for the environment: going digital has changed the daily life of Bruno Maleine, a pharmacist in Villiers-sur-Marne (94). He explains how this has helped him:
We see you're doing everything you can to reduce the use of paper in your dispensary …
Bruno Maleine: Actually, yes! For a year and a half, I've been switching everything to digital formats as far as possible! This includes invoices, credit notes and statements from my suppliers (OCP, Pharmactiv, laboratories, medical equipment, etc.). I find this far more convenient and electronic invoices are just as legally viable as their "classic" paper counterparts. This makes the my pharmacy's accounting management so much easier on a day-to-day basis. Also, sharing information and data with my accountant is now seamless and far quicker.
What other benefits has this brought you?
Bruno Maleine: First and foremost, I don't waste time classifying or searching for a document in my records. Everything car be tracked and traced. You can find what you want with a simple click, by using a keyword, date or figure. I've also saved a lot of space in my dispensary by reducing my paper invoices. Finally, by not using so much paper, I'm doing my bit for the environment and planet.
How is OCP helping you to go digital?
Bruno Maleine: I've subscribed to OCP's e-documents service. This gives me a "digital safe" where I can store all my invoices, credit notes and statements. I can keep all my documents here for years and it's very secure. I'm the only one who can access it with my username and password. Getting started with the system is really easy. You don't need any IT expertise. Searching for documents is very intuitive. I must add, there was a transition phase when I continued to have hard copies and duplicate documents.