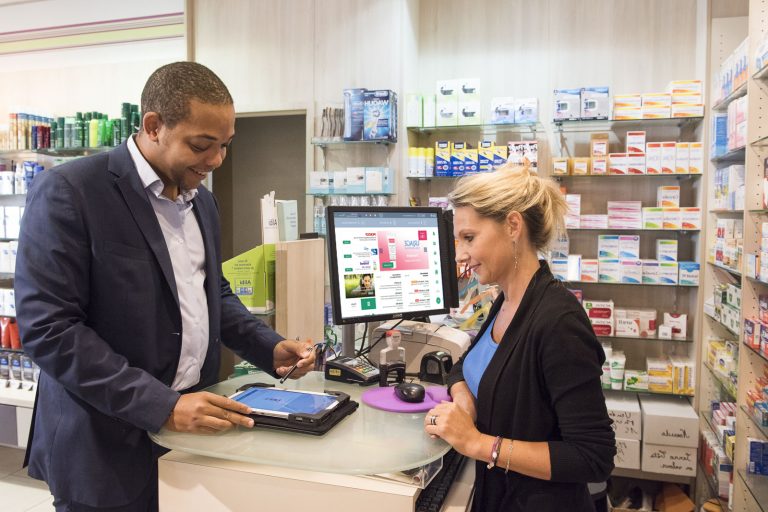 OCP has always placed pharmacists and dispensaries at the center of everything we do and at the heart of our technological innovations. OCP meets the most basic and the most advanced needs of pharmacies in various ways, for example, by developing a new unique cutting-edge pharmaceutical distribution model in France and Europe or by offering a range of personalized services to support pharmacies every step of the way on their business journey. What's more, OCP has been doing this for decades.
Working behind the scenes so that everyone can have fair and equal access to healthcare throughout France, our 3,200 employees are busy around the clock to deliver the products that their pharmacist customers need. Therefore, OCP plays a vital role in contributing to better standards of health.
The key terms for OCP are innovation and continuous improvement. These concepts guide the company on its quest for ever better standards of service… because good health requires excellent service and support.
PCS, a cutting-edge logistics model
46% of French people say they sometimes can't get the drugs they need from their pharmacy due to a lack of stock*. These shortages have an impact on the smooth running of patients' treatment and are a real issue for both patients and pharmacies.
Due to concerns about the quality of the service offered, OCP took the initiative to innovate and build a more efficient country-wide drug distribution chain. Maintaining a good supply of pharmaceutical products requires flawless logistics. This is why OCP has turned to technological innovation to fine-tune and perfect its distribution system.
Our goal is to reduce the supply shortages due to distribution issues by aiming for zero disruption by 2024 and 100% availability of products when customers come to collect their orders at the pharmacy counter.
Our solution: Setting up a new national platform inspired by the best distribution practices in the world, so as to better align with the needs of pharmacies.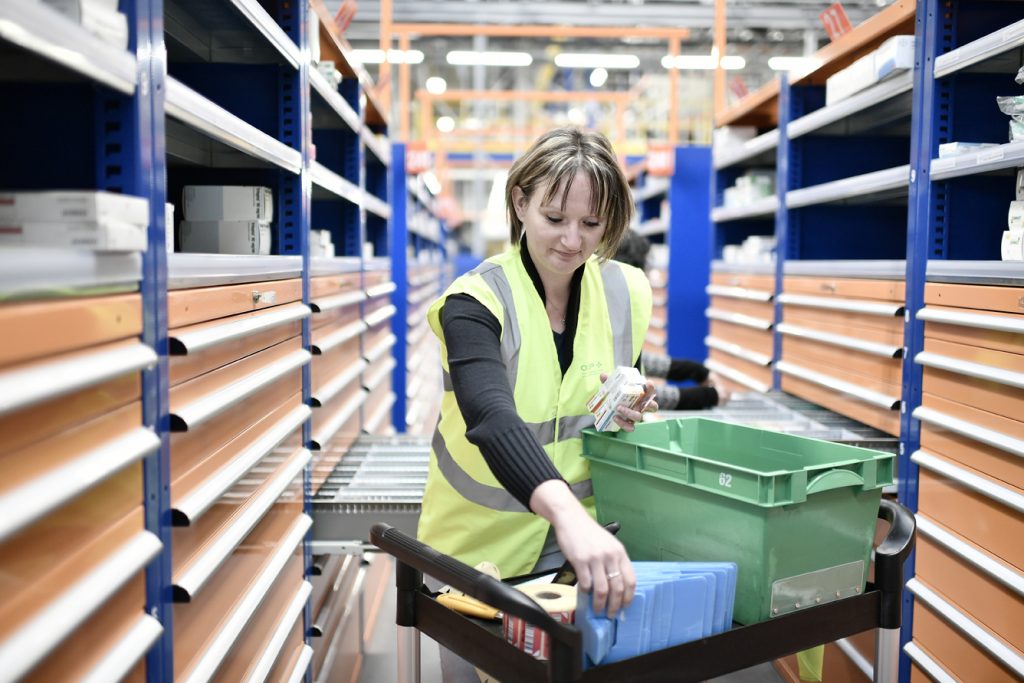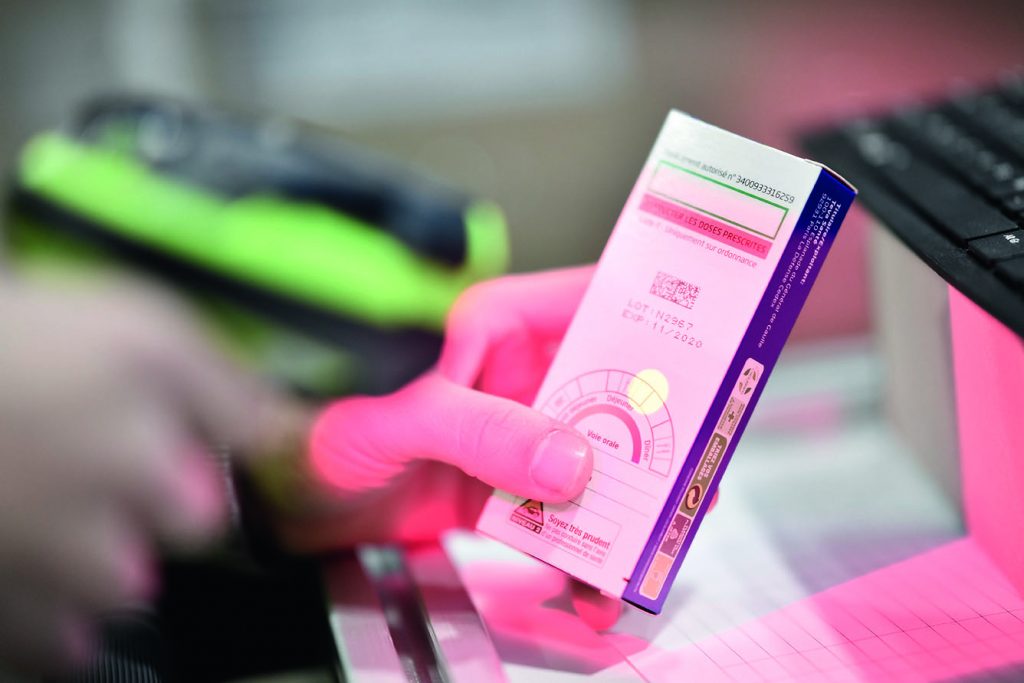 OCP's Inventory Centralization and Synchronization Platform (known as PCS) has been up and running since December 2017 and is based in Baule, near Orleans. It's housed in an ultra-modern technological site spanning 48,000 sq m.
Our platform, PCS, is a true logistics and digital hub that has revolutionized the distribution system for pharmaceutical products. This has been achieved by merging deliveries from laboratories to a single point. Instead of delivering to each OCP pharmaceutical site every week, laboratories now deliver their medicine daily at a specified time to a single place in Baule. These products are then distributed to our network sites, according to the actual needs of the pharmacies at any given time.
This national pharmaceutical platform has led to centralized deliveries and a much simpler logistics process with laboratories. The outcome is that products can be readily available for each OCP site and delivered to pharmacies, leading to a better service for patients.
Ultimately, our supply and distribution model is far more flexible and versatile than a classic system, while being better organized into the bargain. Pharmacies throughout France now receive their deliveries within 2 days after dispatch from the laboratory (compared to 10 days when following the old classic model). Therefore, availability is up to 100% optimized.
This national establishment has already revolutionized the industry in more ways than one and is gradually gaining momentum. By 2024, OCP will be able to handle 100% of drug distribution.
For pharmacies, this means :
Greater security and reliability
A dedicated pharmaceutical transport plan to secure supplies with 100% success
Controled temperatures ensure the ideal storage conditions for drugs
All orders are fully traceable
Optimal product availability
Far better product availability throughout France on a daily basis
Stocks are secured at a national level in case of issues or shortages
Products are available right across France in under 48 hours in case new items are brought to the market or returns are required
Greater time-saving efficiency serving customers at the counter: Increased product availability, with less time spent looking for alternatives
Improved patient loyalty and retention
Easier and more reliable access to medication for patients
Better and effortless compliance with treatment for patients
Improved patient-pharmacist relationships
Greater patient satisfaction and loyalty.
As a unique system in Europe, in July 2017, PCS received the "Industry of the future" label awarded by the Alliance Industrie du Futur (AIF). This association is in charge of rolling out the national "Industry for the future" plan. Alliance recognizes companies that have developed an innovative product to organize their workflow, especially when the project embraces digital technology. The Baule site has also received the HQE certificate (for High Environmental Quality) with a grading of "Exceptional" due to its environmentally-friendly design. This includes offices that run on green energy, thanks to solar panels installed the parking lot area.
* Survey conducted by Harris Interactive from March 22 to 25, 2019 for Pharmactiv, Pharmacie Référence, and Réseau Santé
Launched: December 2017
Location: Baule (Loiret region, France)
Area: 48,000 sq m divided into 7 compartmentalized areas
Capacity: 1,000 pallets per day
Dedicated storage: optimized for ambient and cold temperatures, as well as flammable items, and products classified as narcotics
Product availability: delivery to the pharmacy within 48 hours after the laboratory declares that products are available
Availability rate: up to 98%