OCP joined McKesson in 2014
Since 2014, OCP has joined forces with McKesson Europe, a subsidiary of the McKesson Corporation. This world leader in pharmaceutical distribution offers logistics solutions and services in the healthcare sector. Our expertise in France along with the McKesson group's expertise in business operations, technology, and resources guarantee our clients high-quality services.
McKesson is one of the world's role model groups for pharmaceutical product distribution. Founded in 1833 in New York City, McKesson is the oldest and largest medical company in the United States. Furthermore, McKesson enjoys international representation in 16 countries around the world. As a global leader in healthcare, the McKesson Corporation specializes in supply chain management, retail pharmacy, oncology, specialty outreach, and information technology for the sector.
Today, in the USA, McKesson serves over 50% of hospitals and 20% of doctors. One third of the prescription drugs dispensed daily in North America are delivered by McKesson.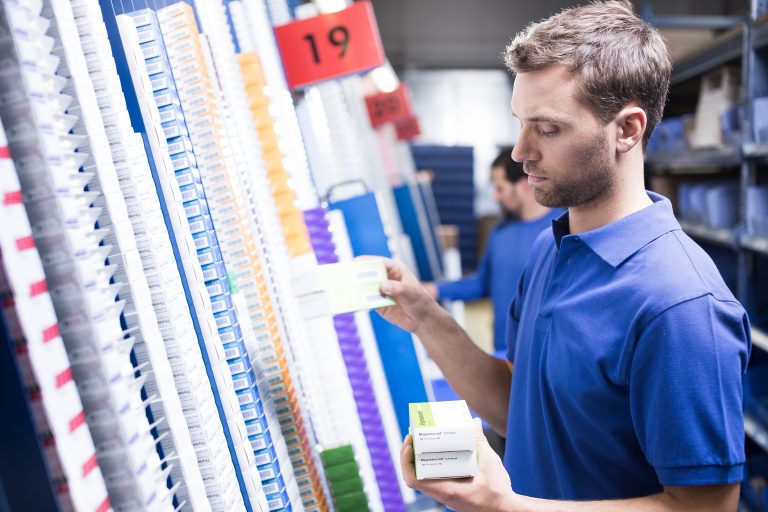 Over the past two centuries, McKesson has played a leading role in the global health industry, shaping the structure and development of healthcare. The company has helped to set the standards for the supply chain, playing a key role in the technological revolution this sector has seen. Today, the McKesson Corporation sets the benchmark in international healthcare provision, promoting the industry through the resources and technology it has, to further streamline the healthcare sector. McKesson works alongside pharmacies to help businesses manage costs and achieve growth. Around the world, over 14,000 pharmacies are part of this pioneering American group.
years of experience since inauguration
countries in the supply chain
pharmacies and hospitals supplied worldwide
years of experience since inauguration
countries in the supply chain
pharmacies and hospitals supplied worldwide
McKesson was established in Europe in 2014 after the Celesio takeover. Thereafter, the Corporation quickly began to lead the way in wholesale and retail trade, logistics, healthcare, and pharmaceutical services. The Group now has 117 subsidiaries in 13 European countries*. McKesson Europe supplies more than 2 million patients who collect daily prescriptions. As leader in wholesale trade, McKesson Europe now delivers nearly 150,000 pharmaceutical products to more than 55,000 European pharmacies and hospitals.
Today, McKesson Europe employs 39,000 people. The corporation's headquarters are in Stuttgart, Germany.
* Germany, Austria, Belgium, Denmark, France, Ireland, Italy, Norway, the Netherlands, Portugal, the United Kingdom, Slovenia, and Sweden.